Many of our journal authors and Panel/Board members are not Members of the Institution of Civil Engineers (ICE). Here we take a closer look at why ICE exists and what it represents.
What is the Institution of Civil Engineers?
Updated: 04 May 2022
Author: Ben Ramster
Today, the ICE is a 96,000-strong international membership-organisation based in London, UK. It awards professional qualifications and advises government and industry. Journal authors and Panel members who are not Members of ICE might be most familiar with its society headquarters in central London. So why does this building exist and why was ICE created? 
The Institution of Civil Engineers was founded on the 2 January 1818, at a meeting held in the Kendal Coffee House in Fleet Street, London, UK. One hundred years after this beginning, ICE Secretary JHT Tudsbery recalled in 1918, the very first President's words, announcing the:  
"urgent need of a source of information or instruction for persons practising Civil Engineering, and pointed out in scholarly terms the advantages to be derived from recorded experience and the interchange of opinion upon questions which involve the application of scientific principles to the circumstances found in practice." 
In 1828, ICE's Royal Charter was given, stating that "Civil engineering is the art of directing the great sources of power in nature for the use and convenience of man." The ICE's headquarters today was built in 1910.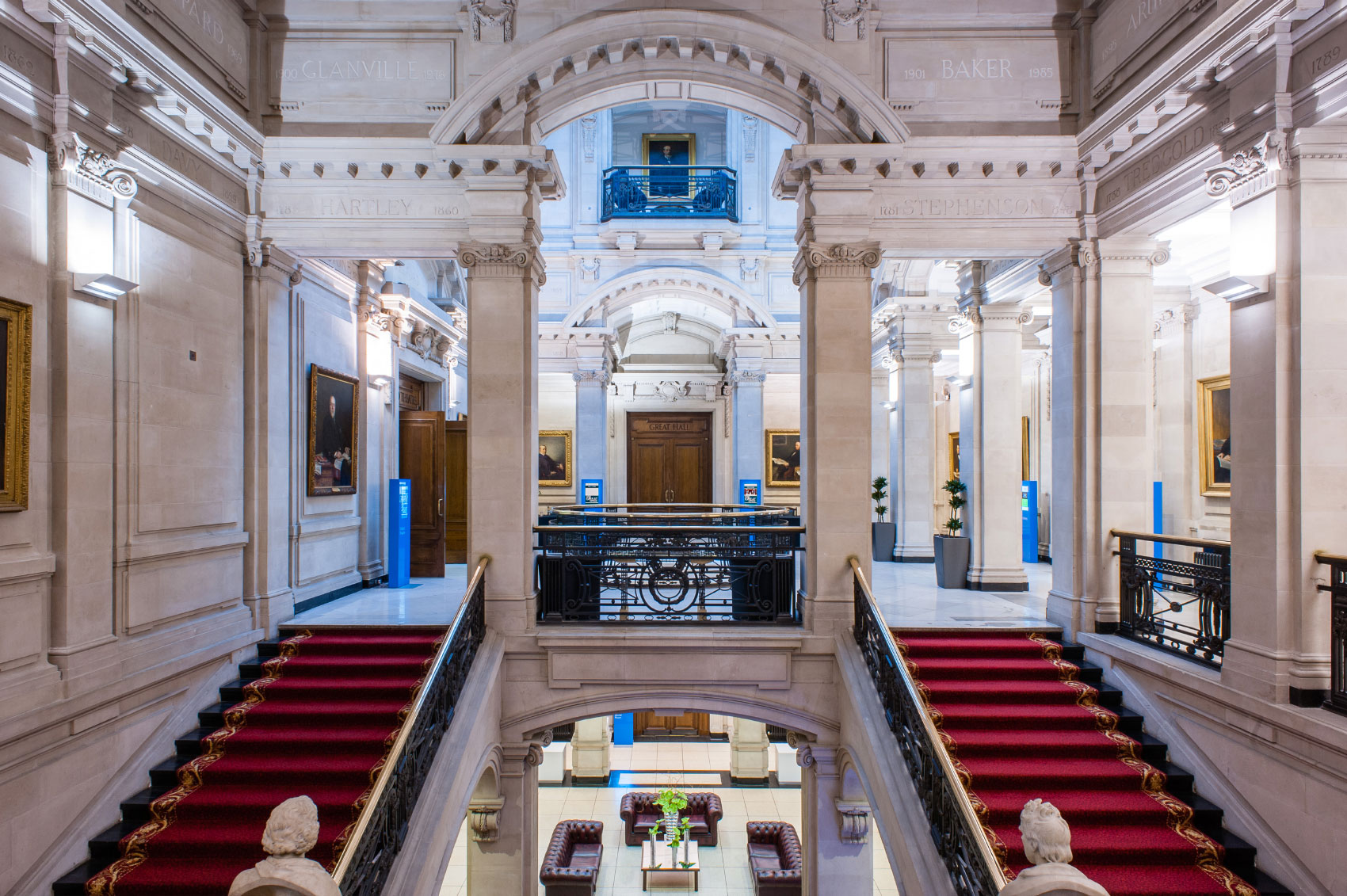 ICE is a learning society. Its first 'communication' was on an improvement of pulleys, read by James Jones at the Kendal Coffee House on 10 February 1818. In 1836, the ICE began compiling its most important papers in a volume of Transactions. The development of its published output continued to develop until what we might recognise today as journals were created in 1940s. Alongside different Proceedings in structures, maritime and airport engineering, Géotechnique was created to publish on soil mechanics. 
In 2002, ICE President Adrian Long wrote: 
"Every civil engineer working on projects is aware that teamwork underpins everything the profession does – and that information flow between team members is crucial. In 2003 the team is even bigger, both in an international and an inter-disciplinary sense, and the need for effective information sharing is even greater. It is for this reason that, the ICE's role as a learned society has become more important than ever. 
The Institution has come a long way since the Transactions were first published in 1836. Today [ICE's journals]... represent just the tip of an intellectual iceberg that includes our regions, boards and associated societies." 
Today, ICE Publishing produces 30 journals covering the breadth of civil and environmental engineering. It also produces five journals in materials science. The ICE serves the international expert community, providing a reference point for quality in applied research and practice. This mission can be traced back to the aims of ICE's founding Royal Charter. 


You can find the Minutes and Proceedings in our archives.